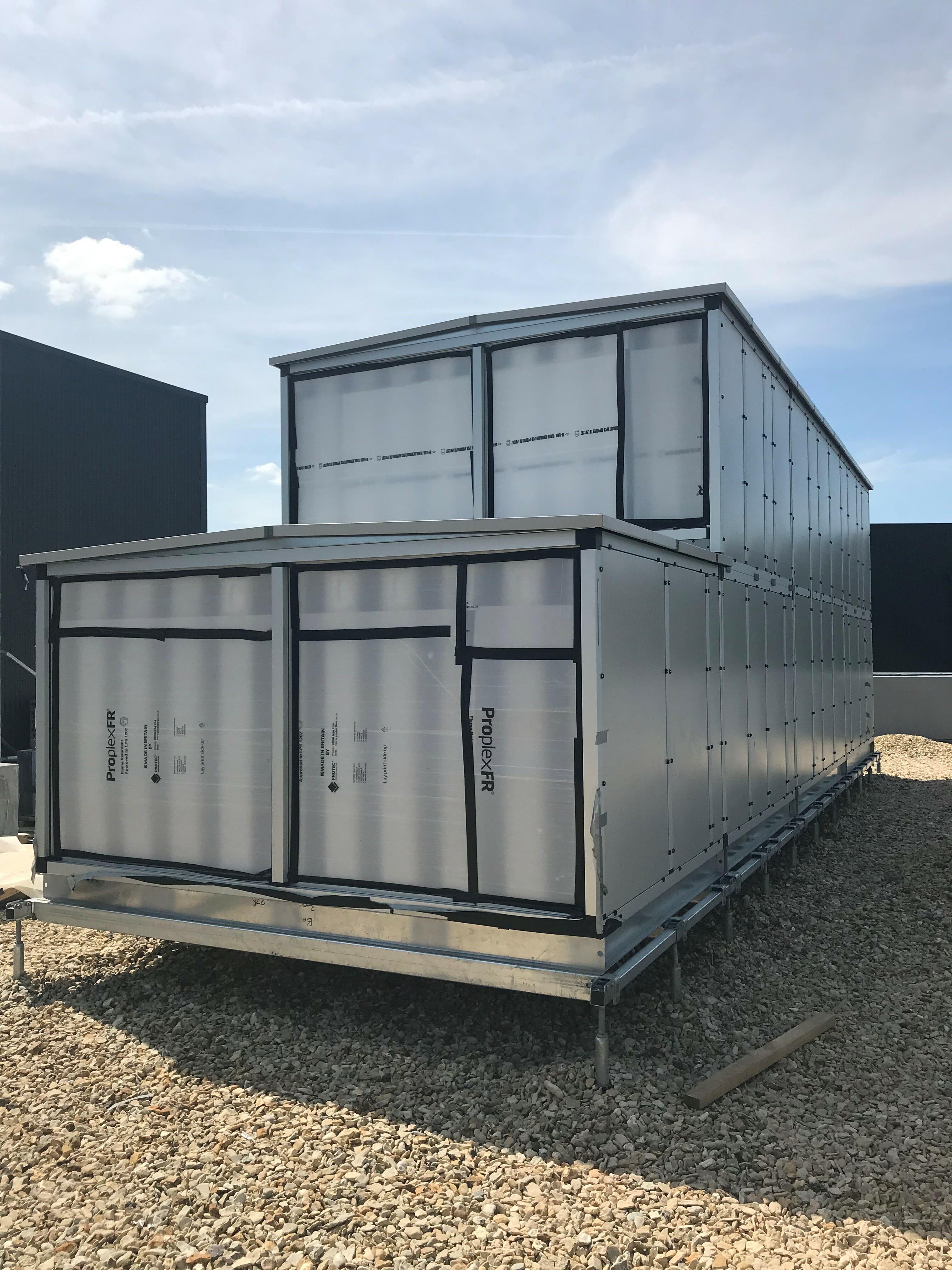 Project: AIEC Office Block, Aberystwyth University.
Project: AIEC Office Block, Aberystwyth University
Products: Flexi Heavy Modular Framework
Services: Air-handling unit
Roof build-up: Inverted roof design
This project is nestled in a stunning location, between the Cambrian Mountains and the Irish Sea. Aberystwyth Innovation and Enterprise Campus will provide new facilities for research into bioscience, agri-tech, and the food and drink sectors, and is a 40 million new development, to bolster the current University's portfolio.
F. P. Hurley & Sons, the building contractor from Bridgend, were appointed to these works, and they required a suitable heavy duty framework, to support a very large 8000kg rooftop air-handling unit.
Utilising our Flexi-Heavy Modular Framework, we designed and calculated a support frame to manage such a demanding load. We also supplied full working drawings, together with foot pressure, and roof load calculations.
Following receiving an order from BSS Swansea, Pump House met the goods on site to ensure F.P. Hurley & Sons, had a trouble-free installation, and before the crane lift of the equipment shortly after.
The flexible nature of our systems combined with even load distribution through our non-penetrative feet, meant this removed the risk of potential leaks and thermal cold bridging, which may occur with traditional supports breaking through the waterproofing. The lightweight and portable nature of our products made by installing our system very simple and fast.
Sharing is caring!