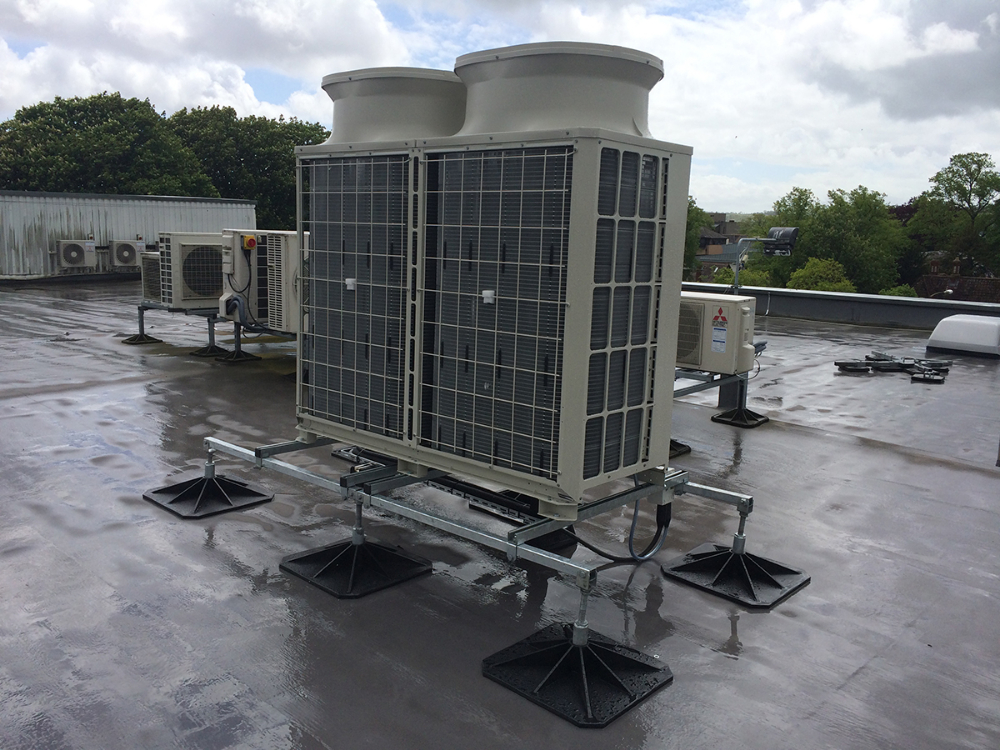 Project: National Sports Stadium Wales – Cardiff
Products: Light Range for Split Systems
Services: VRF Condenser
Roof build-up: Warm roof design Liquid Applied coatings with GRP reinforcement fleece
DiversiTech and FLEXI discussed the project requirements with the air-conditioning sub-contractor, as well as the project Architect to ensure we understood everyones demands on the day. It was highlighted that the existing roof was not capable of managing hefty loads, and therefore, we were asked for a solution that worked within this restriction.
As a result, we proposed a standard 1.2m Base and Extender framework. However, instead of supplying these with our traditional 365mm diameter feet, or our 320mm square feet, we recommended our larger 500mm square feet be used instead. These feet reduced the imposed loading upon the roof through their larger surface area.
We offer a comprehensive range of freestanding support systems that are designed and manufactured for a wide variety of applications, whether its the support of building services or a safe access solution for the workforce. We can tailor our standard solutions into a bespoke arrangement, or can even custom fabricate products to meet ever-demanding customer requirements.
Sharing is caring!