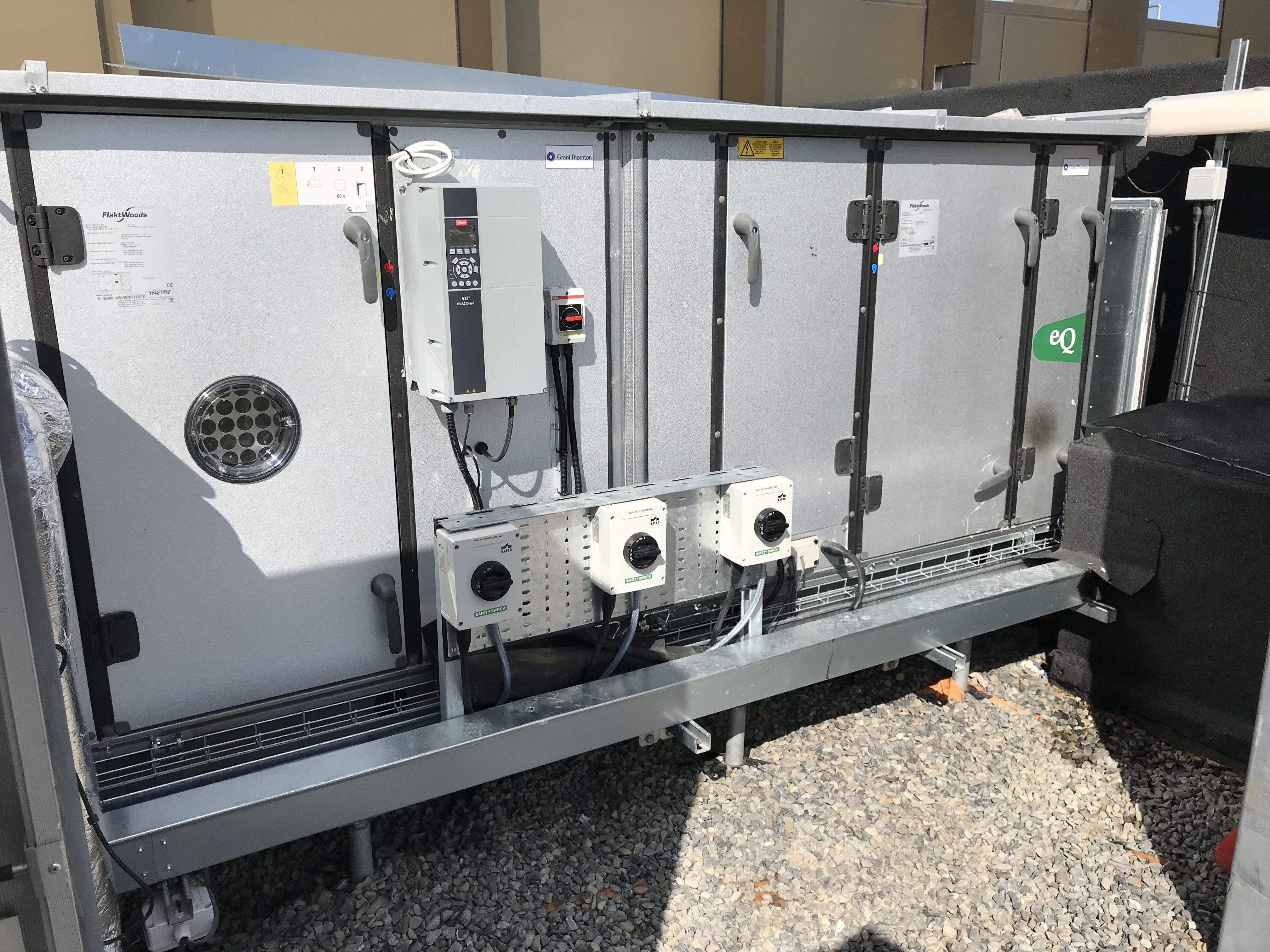 Project: Office Development, (City Quay), Quay Street. Dublin
Products: Flexi Ductwork Range & Heavy Range
Services: Generator, Chillers, Air-handling units, Condensers and Pipes
Roof build-up: Inverted roof design
Development of 118,000 square foot office building, built by Bennett Construction in the heart of the Dublin Docklands. This state-of-the-art office building offers an environmentally-sustainable and energy-efficient working environment.
Having worked with DiversiTech and FLEXI on a previous project last year at The Royal College of Surgeons in Dublin, Bennett Construction chose FLEXI once again to support their rooftop services on this prestige site. The rooftop services included two very larger packaged chillers, both weighing in at over 10,000kg each, several large air-handling units, together with a 6000kg generator, and various pipe and cable runs to support.
Utilising our Flexi-Heavy Duty range of supports, we designed and calculated individual frameworks for each item of plant, paying particular attention to ensuring that the correct load management through our frames, back down to the roof finish, was achieved.
FLEXI prepared ahead of the installation AutoCAD drawings depicting the correct support of each unit, as well as pressure and roof loading calculations. Pump House even visited the site in Dublin post the installation, to ensure the contractor was happy with all of the products that we supplied.
Sharing is caring!