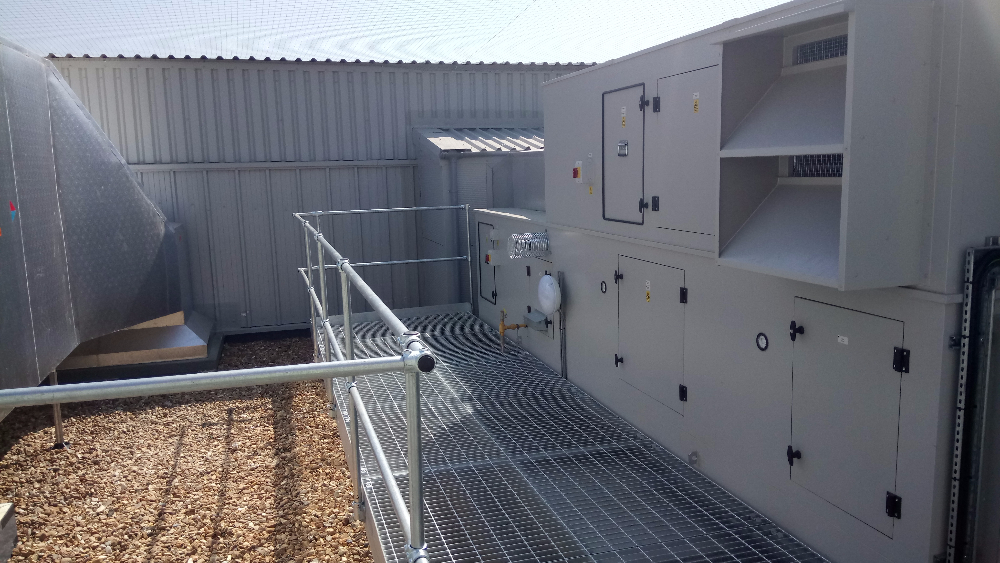 Project: Primark Store, Rushden Lakes Retail Park
Products: Safe Access, Custom Walkways
Services: Bespoke access solutions
Roof build-up: Inverted roof design
DiversiTech and FLEXI was recently approached by Woodward & Co (Environmental) Limited in Gloucestershire to supply a complete raised access solution around the rooftop building services at a new Primark Store in Northamptonshire. Woodward's, the mechanical services contractor on the project, had several air-handling units, a packaged plant room and also a standby generator that required permanent access for maintenance purposes.
Following a thorough site survey by FLEXI, we prepared detailed AutoCAD working drawings of this access proposal. Our drawings were then submitted to the project team for approval before manufacture starts.
Once approved, the solution was manufactured in smaller landing modules which facilitated easier lifting by the installers on site. All modules were identified by number; which in-turn was cross-referenced within an installation drawing we also supplied on the day. This simplified the installation on the roof which in-turn provided a quick unimpeded fitting of our solution.
All our access solutions are designed to comply with British Standards, and we automatically ensure all exposed sides are supplied with full handrail and kick plate where needed. To cater to the roof fall, we provided as standard our M24 adjustable leg assemblies, together with our smaller 320mm square feet.
We supply all fixings, and our access solutions can be on site within 10 to 15 working days following the approval of drawing(s).
Sharing is caring!