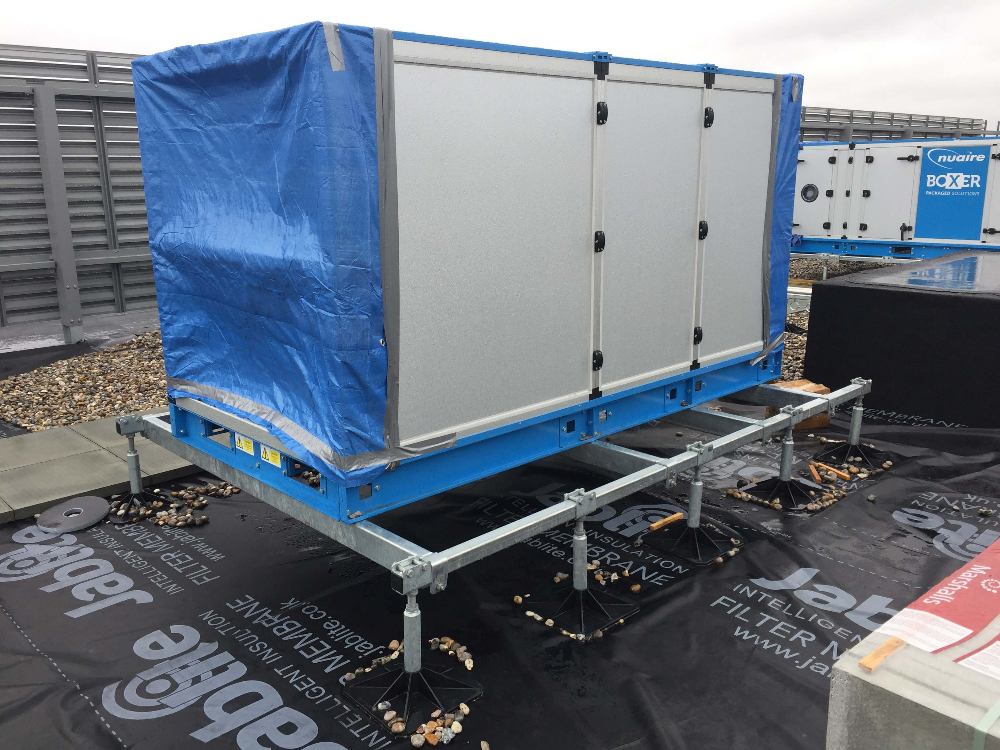 Project: Richmond Education and Enterprise Campus – Twickenham
Products: Light Frames AC/VRF, Modular Mounting Frames & Heavy QUAD Frames
Application: Air-handling units & Chillers
Roof build-up: Inverted roof design (upside down roof)
DiversiTech and FLEXI recently supplied a number of their flat roof plant support frames to the REEC School development on Egerton Road in Twickenham, West London.CMB Engineering (Cardiff) the mechanical contractor on the project, chose Flexi Support Systems on the day to support several rooftop air-handling units and chillers. A combination of our Flexi modular light and heavy duty frameworks were selected to support a variety of services ranging in different sizes and weights.
FLEXI provided appropriate support frameworks, to safely manage the imposed loads from the services being supported, back down to the roof finishes beneath the frames. All Flexi frames are fully adjustable, due to their M24 adjustable leg assemblies supplied as standard. On more substantial services, we utilise our larger 500mm2 support feet. FLEXI carries out a load management review of all functions that are being supported on our frameworks. This information is then passed onto the project team on site to review, before delivering the support solutions.
The flexible nature of our systems combined with even load distribution through our non-penetrative feet provides the simplest and most cost-effective alternative to conventional concrete plinths supports.
Sharing is caring!