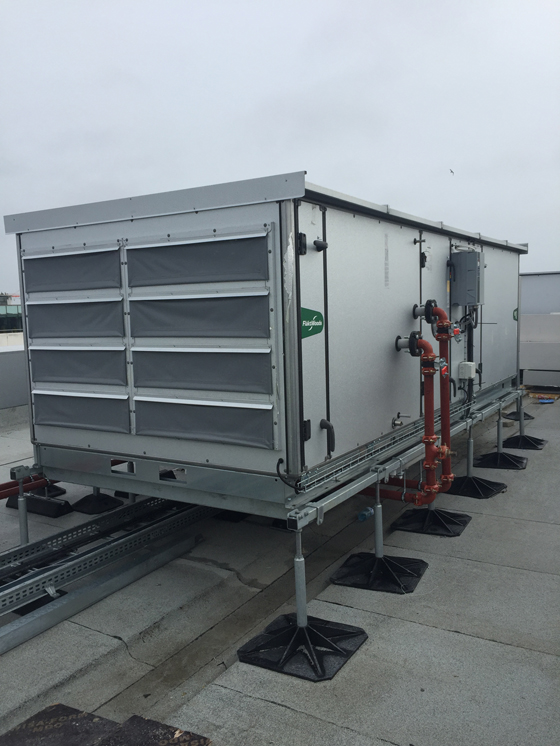 Project: Royal College of Surgeons. Dublin City
Products: Heavy Range – Modular Frameworks
Services: Air handling units, Cooling Towers & Generator
Roof build-up: Warm roof design – PIR/PUR insulation with bituminous felt membrane
The new academic education building at the Royal College of Surgeons located in York Street, Dublin, was the outcome of an 80 million euro investment and is the largest construction redevelopment project in the city in recent years.
Bennett Construction the contractors working on the project chose DiversiTech and FLEXI on the day to supply all the rooftop building services support frameworks – Flexi Support Systems.
Supplied via BSS Dublin, our hot dip galvanised frameworks were supplied in lengths and widths to accommodate the services being supported. There were several air-handling units, a generator, and two huge cooling towers at 6000kg each to support. All our frameworks were designed to manage the imposed loads of the building services being supported, to ensure uniform load distribution through the frame feet was achieved.
All support frames come complete with M24 height adjustable legs to enable the installer to level the frameworks against typical flat roof falls. Steelwork is hot dip galvanised for durability and is manufactured to EN 1090-1:2009+A1:2011, Part 1.
Sharing is caring!