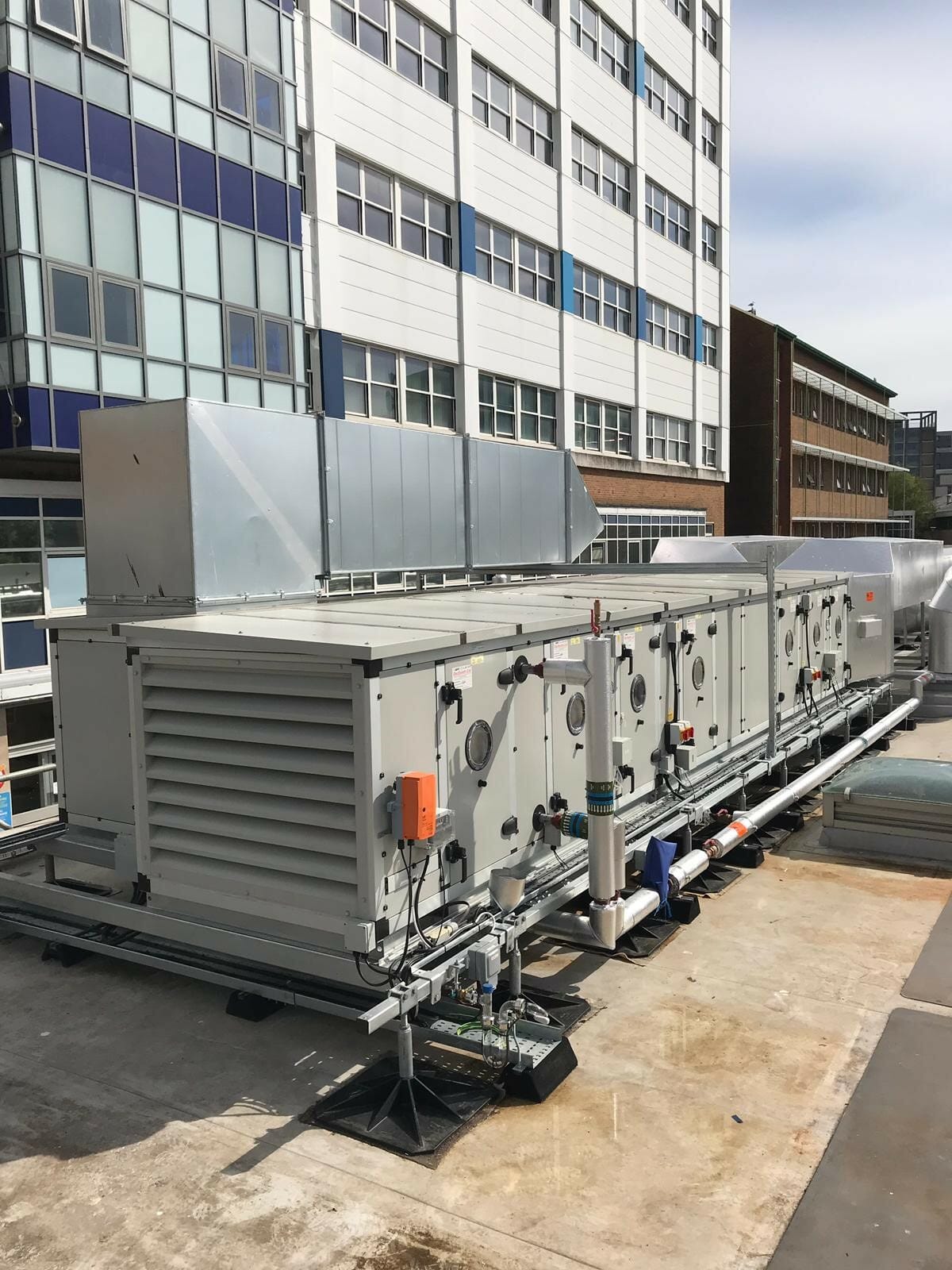 Project: Singleton Hospital, Swansea – MRI Suite
Project: Singleton Hospital, Swansea – MRI Suite
Products: Flexi Light – Flexi Base & Extender Frames, Flexi Heavy – Modular Frameworks, Flexi Everyday – Pipe and electrical containment.
Services: Air-handling unit, chillers and electrical/pipe containment.
Roof build-up: Warm roof design – PIR/PUR insulation with bituminous felt membrane.
Funding approved by the Welsh Assembly has seen the most up-to-date and powerful MRI scanner in Wales being installed at Singleton Hospital, Swansea.
The associated rooftop services were installed by a South Wales contractor working on the project. DiversiTech and FLEXI supplied several rooftop support frames to pick up these services on an existing flat roof, through their chosen regional supplier Kernow Fixings who were also supplying the contractor with other materials for this project.
FLEXI visited site and met up with the contractor on the day the frameworks arrived. We provided guidance and assistance where required to ensure a trouble-free installation of our solutions, even though we had already supplied full working drawing proposals beforehand.
Due to the lightweight and portable nature of these hot dip galvanised frameworks, they are ideal for positioning on an existing flat roof, where there may be existing up-stands, rainwater outlets, and other obstacles that may be present in the immediate area. Frameworks are supplied with fully adjustable M24 leg assemblies, and engineered to overcome the most common rooftop obstacles.
Sharing is caring!