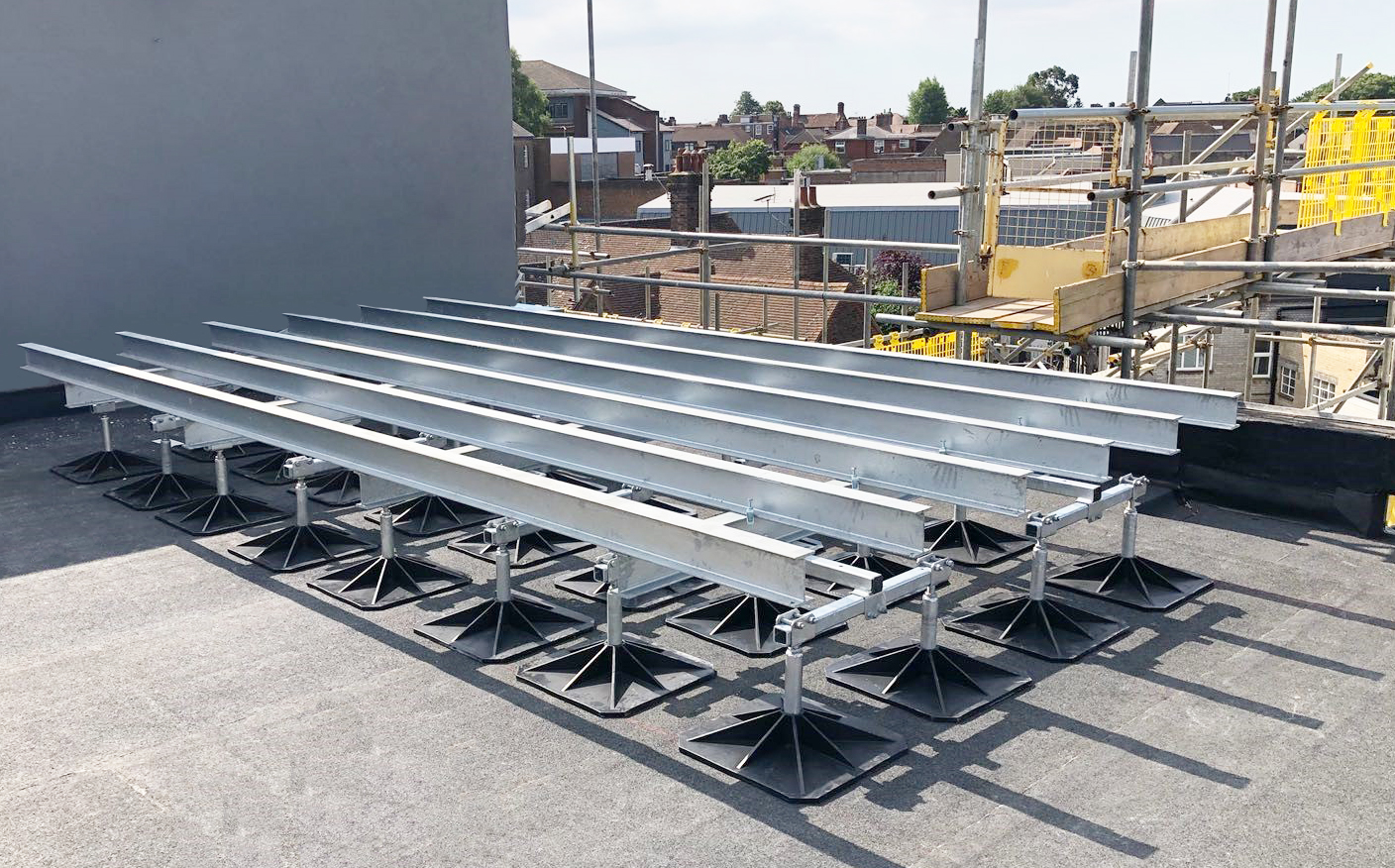 Project: Travelodge, East Grinstead
Products: Heavy Range – Flexi QUAD
Services: Water Tank
Roof build-up: Warm roof design – PIR/PUR insulation with a bituminous felt membrane.
Development of a new 72-room Travelodge hotel on the Little King Street site in East Grinstead, was part of a 6.6 million redevelopment of the area around King Street on the old Caffyns site.
DiversiTech and FLEXI was asked to support a weighty rooftop water tank at the above project, where the tank was of considerable weight. The operating pressure of the container (including contents – water) was nearly 13,000 kg. By utilising secondary steelwork c/w our Flexi Heavy – Flexi QUAD support frameworks, FLEXI could manage the very demanding imposed loads, uniformly back down through each foot in turn.
This resulted in low foot pressures exerted onto the waterproofing system beneath, to keep within the roof insulation boards permissible compressive strength limitations.
All frameworks are entirely height adjustable, via the M24 adjuster legs to compensate flat roof falls, and the steelwork is hot dip galvanised for durability, to BS EN ISO 1461:2009.
Sharing is caring!