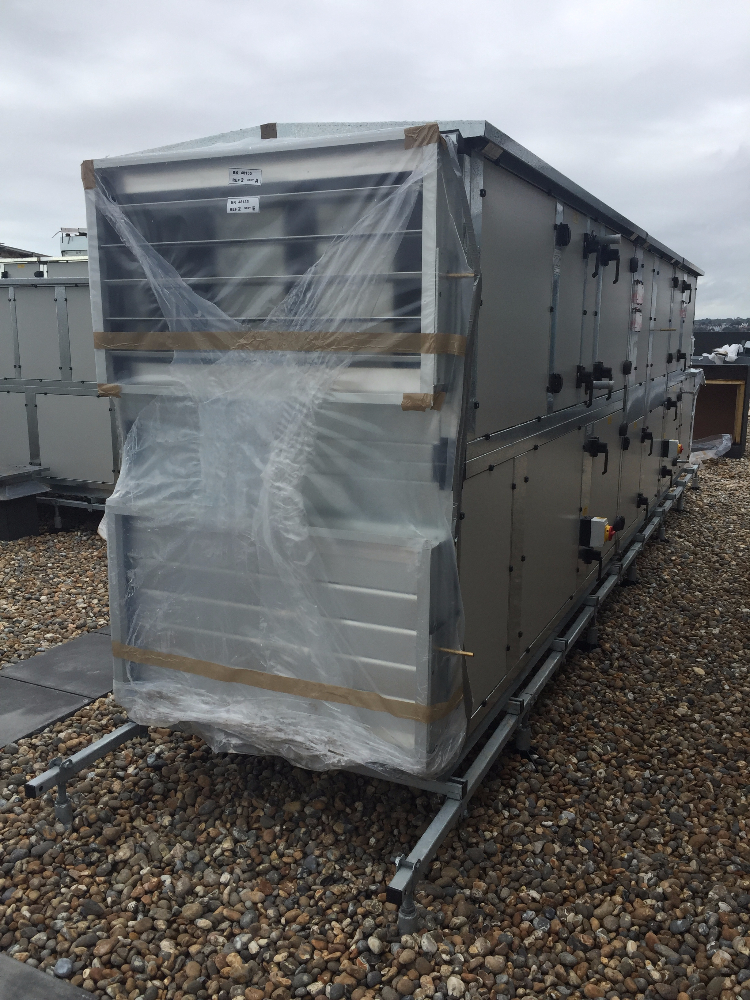 Project: University of Wales Trinity St Davids Swansea
Products: Frames for smaller AHUs, Heavy Modular Frames
Application: Smaller Air-handling units
Roof build-up: Inverted roof design (upside down roof)
DiversiTech and FLEXI is proud to have recently supplied a number of their flat roof plant support frames to the University of Wales new SA1 development Trinity St. Davids in Swansea.
Whiteheads the mechanical contractor on the project chose Flexi Support Systems on the day to support several rooftop air-handling units. A combination of our Flexi Modular Light and Heavy Duty Frames were selected to support a variety of AHU sizes.
FLEXI attended site on the day of installation to assist in the build-up, and to ensure the correct positioning of the frame feet on an inverted roof system which was present, (feet directly upon the filter membrane/insulation layer). These free-standing solutions ensure that they can be repositioned last minute on site to accommodate late design changes. FLEXI holds an assortment of frame lengths and widths in stock to cater for the variety of different AHU sizes available in todays industry.
The flexible nature of our systems combined with even load distribution through our non-penetrative feet provides the simplest and most cost-effective alternative to conventional concrete plinths supports. The lightweight and portable nature of our products mean they can be maltreated up to the roof without the necessity of a crane lift.
Sharing is caring!